Kombinezon zimowy ostrzegawczy PW3 Pomarańczowy/Czarny
Lekka i elastyczna taśma ostrzegawcza HiVisTex™ Pro znacząco podwyższająca widoczność.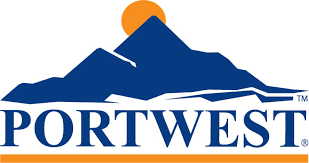 Easy return of products within

14

days from the date of purchase without giving reasons
Zimowy kombinezon ostrzegawczy PW3 klasy Premium łączący pełne bezpieczeństwo z najnowocześniejszym designem. Uszyty z naszej renomowanej i wyjątkowo wytrzymałej tkaniny 300D Oxford PU z powleczeniem plamoodpornym. Jego nowoczesny design posiada wiele wyjątkowych funkcji, w tym odpinany kaptur z pikowaną podszewką, doskonałe wypełnienie ocieplające zapewniające maksymalną ochronę termiczną, wyjątkowo długie zamki na nogawkach ułatwiające zakładanie i zdejmowanie oraz funkcjonalne i bezpieczne kieszenie do przechowywania oraz kieszenie na nakolanniki wkładane od góry.
Wodoodporna z taśmowanymi szwami chroniącymi przed przemoknięciem
Zastosowano bardzo ciepłą i komfortową izolację Insulatex
Lekka i elastyczna taśma ostrzegawcza HiVisTex™ Pro znacząco podwyższająca widoczność.
Zamek błyskawiczny pod pachami podwyższa oddychalność
Boczne zapięcie na zamek błyskawiczny ułatwia dostęp
8 obszernych kieszeni
Ergonomicznie ukształtowany dół nogawki zapewnia idealne dopasowanie do butów
Doskonale dopasowane szybkoschnące dziane mankiety
Materiał wierzchni : Tkanina 300D 190g
Materiał podszewki : 100% Poliester 60g
Wypełnienie : Ocieplenie 100% Poliester 200g