Rękawica antyprzecięciowa Amber powlekana pianką nitrylową
Można stosować w przetwórstwie żywności z uwagi na odporność na tłuszcze i oleje roślinne.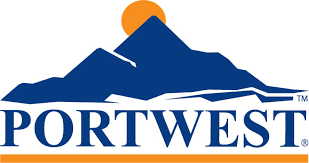 Easy return of products within

14

days from the date of purchase without giving reasons
Rękawica antyprzecięciowa chroniąca na poziomie B. Powlekana pianką nitrylową zwiększającą przyczepność. Kolor pomarańczowy wskazuje na średni poziom ochrony.
Odporności na przecięcie Poziom B
Powleczenie pianką nitrylową gwarantuje znakomity uchwyt w suchych i mokrych warunkach
Powleczenie wewnętrznej części dłoni podwyższa manualność rękawicy i oddychalność całej dłoni
Kolor bursztynowy - przeznaczone do pracy w niskim zagrożeniu przecięciem
Można stosować w przetwórstwie żywności z uwagi na odporność na tłuszcze i oleje roślinne.
Elastyczny podkład z dzianiny o uigleniu 13
Opakowanie detaliczne ułatwiające prezentację
Oddychający dziany podkład bezszwowy
Odporność na przecięcie ANSI na poziomie A2
 Normy
AS/NZS 2161 .3
AS/NZS 2161 .2
ANSI/ISEA 105 - 2016 CUT Level A2
CE Food Safe
EN 388:2016 - 4.X.4.2.B.
CE
EN 420